List of recipes using Italian Meringue:
6 recipes
List of recipes using Italian Meringue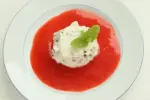 Impress your guests with this delightful dessert, a smooth mixture of meringue and dried fruit, which can easily be prepared several days beforehand.
252K
4.5
1 hour 28 min. February 21
th
2011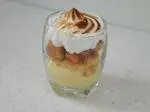 This is a new twist on the classic lemon meringue pie. All the elements are there: sweet crunchy bits, meringue and lemon custard, but presented in layers in a glass.
45K
5
21 min. July 12
th
2015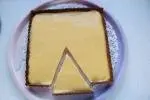 Lemon tart is one of the great classics of French patisserie. The are lots of versions with different kinds of pastry and filling. This one uses sweetcrust pastry (pâte sablée) and lemon curd as the filling. Just top with meringue for that other classic: lemon meringue pie.
33K
5
3 hours 21 min. March 23
th
2016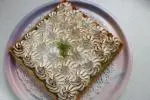 For this delicious tart, you will see how the crisp, sweet pastry is the perfect foil for the distinct taste and slight sharpness of the lime filling and, of course, the smoothness of the Italian meringue topping.
21K
1 hour 54 min. July 1
st
2018

A layer of light lime cream and caramelized pears in a crisp pastry case, topped with Italian meringue, which is browned under the grill or with a flame.
232K
2
3.8
2 hours 36 min. February 21
th
2011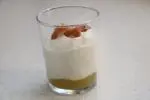 This delicious mousse is the perfect summer dessert: a delicate combination of stewed rhubarb and Italian meringue.
22K
33 min. August 25
th
2019