List of recipes using Morbier cheese:
6 recipes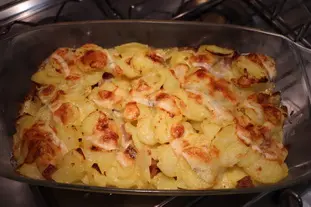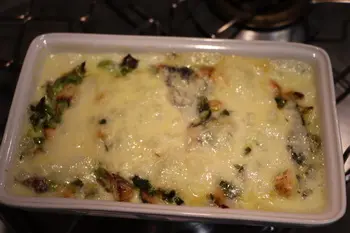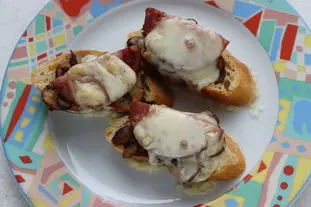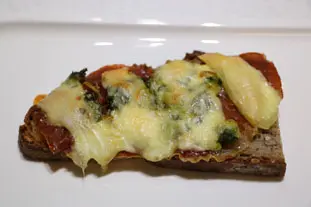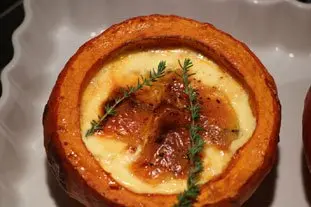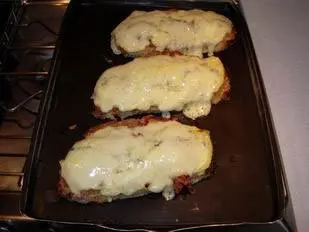 A short selection of recipes from this list
List of recipes using Morbier cheese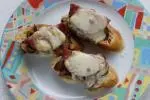 Literally "mountain mouthfuls" in French, these canapés combine ingredients from the mountainous region of eastern France: Morteau sausage, Morbier cheese and mushrooms. They make a hearty aperitif snack or are ideal for an informal supper.
12K
30 min. May 18
th
2022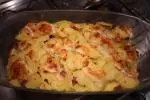 This version of Gratin Comtois begins like the classic gratin dauphinois, but uses Morbier cheese, and diced Morteau sausage for a hint of smoky flavour. There's no denying it, this is a rich and hearty dish!
21K
1 hour 13 min. April 7
th
2021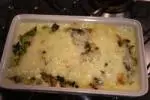 In this recipe of gratin, without potatoes, sliced leeks are bound with a cream with Morbier cheese.
6,591
1 hour April 16
th
2023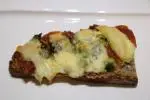 In this recipe, we'll be using just the tops of the onions, lightly fried, combined with fried ham and thinly sliced Morbier cheese..
34K
38 min. May 22
th
2019

A recipe from Franche-comté (lovely region of eastern France): large slices of bread coated with melted shallot, grilled bacon dice, a big slice of Morbier (cheese from the same region) and a brief spell in the oven. It really is a winter dish.
263K
4.6
1 hour 45 min. October 13
th
2010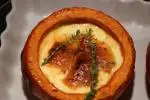 The small squash used here is the Japanese chestnut pumpkin or "potimarron". For this gratin, we scrape out the seeds and fill the centre with a mixture of three sorts of cheese and cream, then bake it in the oven until the pumpkin flesh is soft. Served straight from the oven like this, it is good...
76K
4.1
53 min. January 24
th
2016