List of recipes using Prawns:
8 recipes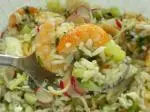 This salad combines contrasting crunchy ingredients (radish, cucumber, gherkins, onions) with the softer textures of cold rice and tomatoes. The oven-roasted prawns are addded hot. The salad is brought together with herbs and a vinaigrette dressing.
23,544
3.9/5 for 12 ratings 1 hour 51 min.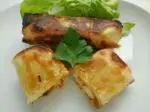 The prawns are fried, then mixed with finely diced carrots and courgettes before being rolled up in a sheet of brik or filo pastry.
14,711
4.8/5 for 12 ratings 34 min.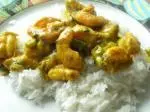 A very quick way to prepare a creamy prawn curry with lime and spring onion.
26,604
5/5 for 1 ratings 34 min.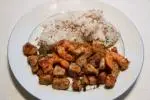 A mix of diced fish and uncooked prawns marinated with spices and then simply cooked on a plancha. The fish benefits from the acidic citrus note provided by the lime, and the prawns from a little vinegar.
5,126 1 hour 33 min.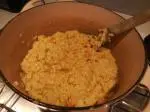 In this recipe, the prawns are fried separately first with curry powder, then added to the risotto.
16,908
3.9/5 for 12 ratings 59 min.

The French version of sauerkraut (choucroute) is normally served with meat, especially pork and sausage, but here is a seafood version with fish and shellfish. Do give it a try, as it's simple to make and delicious!
49,554
4/5 for 1 ratings 1 hour 37 min.

Paella is a traditional Spanish dish made with round rice, associated mainly with the Valencia region. The name comes from the large two-handled pan in which it is traditionally prepared. This is an adapted version with a mix of meat, vegetables and shellfish.
81,746
4.1/5 for 16 ratings 2 hours 58 min.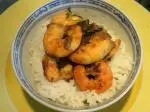 In this recipe, the prawns are first lightly fried, then spiced up with a piquant sauce.
24,834
4.3/5 for 15 ratings 54 min.