List of recipes using How to prepare cabbage:
4 recipes
List of recipes using How to prepare cabbage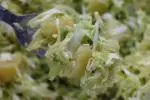 This salad combines, on the one hand, finely shredded cabbage with herbs and, on the other, diced potatoes. The fresh, summery dressing is made with olive oil and lemon.
4,371
5
28 min. July 7
th
2021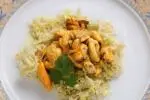 The mussels are cooked "à la marinière", then shelled and served in a creamy curry sauce with shredded, barely-tender cabbage.
17K
1 hour 24 min. December 30
th
2019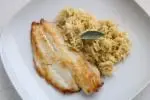 In this recipe, finely shredded cabbage is braised rapidly, then finished with Noilly Prat and a little cream. This is served to accompany a simple but delicious pan-fried fillet of fish.
6,341
44 min. February 7
th
2021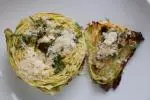 It's not always easy to find new and appealing ways to cook cabbage, but this recipe – which is fairly simple – will give you a really delicious roast cabbage, flavoured with lemon and tarragon.
13K
5
53 min. August 26
th
2020