Home-made breadcrumb coating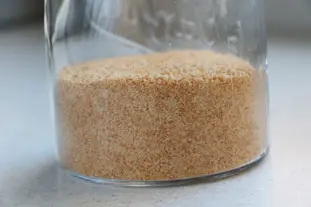 The crispy crust on many fried (or baked) foods comes from a breadcrumb coating. You can buy this, of course, but it's easy and much better to make your own at home.

For one thing, you will know excatly what's in it – just bread – which is not the case for the commercial product. This is also a great way to use up bits of dry bread that would otherwise go to waste.
4,2313.5/5
Grade this recipe
Last modified on: October 28th 2018