List of recipes using Honey:
8 recipes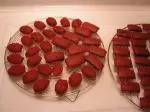 Simple and delicious, goes very well with tea or coffee.
81,996
3.8/5 for 12 ratings 1 hour 15 min.

Maybe this recipe will bring back memories.
64,692
4.2/5 for 10 ratings 1 hour 4 min.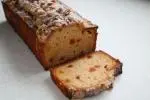 A very elegant cake topped with a sprinkling of hazelnut crumble, and with a double helping of orange flavour from chopped candied peel and the orange syrup soaked into the cake after cooking. The recipe is rather sophisticated, inspired by those used by pastry cooks at the INBP. It is a bit...
2,172
5/5 for 1 ratings 2 hours 15 min.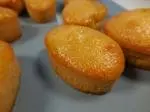 Nonettes are small, jam-filled cakes from a bygone age. They originated in Dijon, where they were made by nuns (hence the name, which means "little nun" in French). The traditional version is closer to the French "pain d'épices", but this recipe has a more of a citrus flavour, made with marmalade.
18,738
4.4/5 for 16 ratings 1 hour 50 min.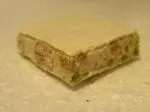 Nougat is a sweet made with honey and almonds that has changed very little since ancient times. The nougat we know today is the Montelimar variety, in which egg whites are added to the basic recipe for a lighter texture. Here is a simplified version.
25,032 1
5/5 for 1 ratings 1 hour 41 min.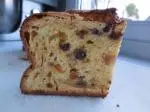 Panettone is a brioche-style Italian loaf, made with dried fruit (raisins and candied peel) and flavoured with left-over citrus fruit. The recipe is a bit complicated but, above all, it takes time, a great deal of time...
15,874
5/5 for 14 ratings 1 day 1 hour 19 min.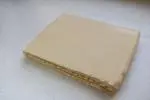 This yeast-based flaky dough (or croissant dough) is where puff pastry meets a yeast dough (such as brioche dough). This means that not only will we get flaky layers, but the dough will also swell and rise. The method is along the same lines as for a feuilletage: the basic dough is first kneaded,...
3,658 2 3 hours 58 min.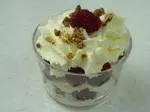 Cranachan is a traditional Scottish dessert made with whipped cream, raspberries, rolled oats and whisky. In this recipe, the oats are made into a nougatine before being incorporated into the cream.
19,130 1
4.1/5 for 16 ratings 42 min.