List of recipes using Green asparagus spears:
8 recipes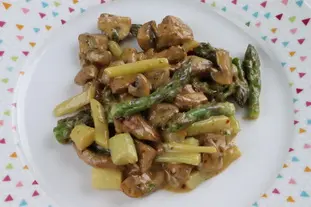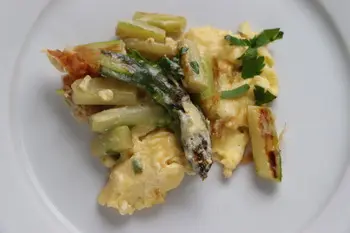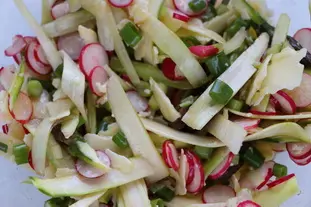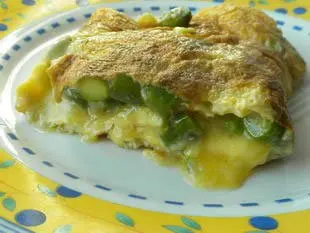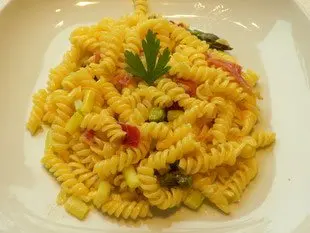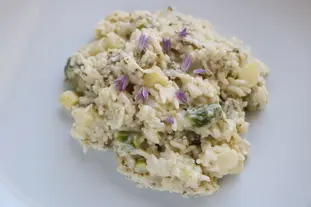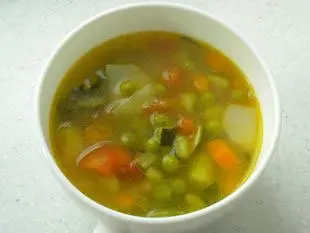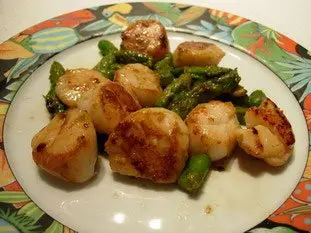 A short selection of recipes from this list
List of recipes using Green asparagus spears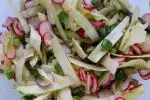 Full of spring flavour, this salad partners raw green asparagus with sliced radishes, herbs and slivers of Cheddar.
9,116
20 min. May 11
th
2022

In this recipe scallops are fried quickly, then cooked aaparagus tips are added with a sprinkling of parmesan to serve.
231K
4.1
38 min. February 21
th
2011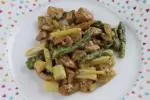 Small strips of fried veal partnered with mushrooms and boiled green asparagus.
11K
1 hour 7 min. May 10
th
2023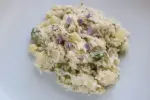 This recipe partners green asparagus with sorrel, which adds a slight bitterness and hint of acidity, and cooked rice, all blended to a rich finish with cream.
19K
44 min. May 26
th
2021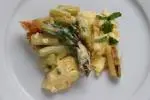 Green asparagus cut into sections, quickly sautéed with Parmesan, and topped with eggs beaten with cream.
4,080
40 min. July 23
th
2023

Small spears of green asparagus steamed and sliced, served with grated Parmesan in the middle of an omelette.
133K
3.8
33 min. May 6
th
2012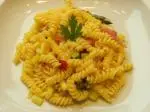 In this recipe, the pasta is cooked separately, then mixed with chunks of green asparagus, ribbons of smoked ham and a cream sauce with nutmeg.
86K
3.9
1 hour 8 min. July 21
th
2013

Minestrone is a traditional Italian soup. It is made with a mix of vegetables and a poultry stock. It is quite simple to make, but preparing all the vegetables takes time. There are doubtless as many minestrone recipes as there are Italian cooks, but here is my version.
161K
4.3
3 hours 30 min. May 29
th
2011