List of recipes using Greek yoghurt:
8 recipes
List of recipes using Greek yoghurt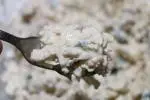 This salad combines chickpeas with cauliflower in a light yoghurt dressing, flavoured with lemon juice and sesame paste.
15K
5
24 min. February 9
th
2020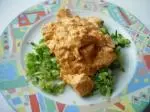 Cooked chopped leek and shallot with cubes of salmon, served in a yogurt, tomato and feta sauce.
151K
5
1 hour 1 min. February 8
th
2020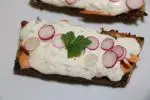 Scandinavian-style bread with smoked trout, and a fresh topping with herbs and shallots.
12K
28 min. February 19
th
2020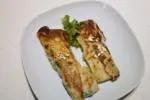 Brik (or filo) pastry with a filling of cream cheese, cooked spinach and cashew nuts.
11K
31 min. February 26
th
2020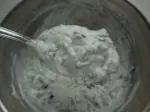 This is a very quick and easy recipe for a delicious sauce! It goes particularly well with baked potatoes, fish (such as salmon) and cold white meats.
55K
4
8 min. May 20
th
2015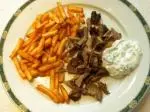 The kebab is a way of cooking meat that originated in the Middle East (the word means grill or grilled meat in different languages). The doner kebab is made up of slices of meat skewered and grilled vertically. The Turkish version is traditionally served with a yogurt and herb sauce in bread and/or...
288K
1
5
2 hours 32 min. May 20
th
2015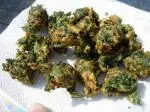 This Indian inspired recipe gives a delicious contrast betwen the hot crispy fritters and the cool, slightly sharp herb dressing.
194K
5
2 hours 6 min. May 20
th
2015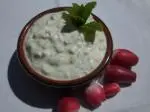 Tzatziki is an ideal summer recipe: a cooling combination of Greek yoghurt, onion, garlic, cucumber and herbs. It is normally served as a side dish or condiment. This is a Greek recipe, but similar dishes exist in other eastern and middle-eastern countries, under different names.
34K
4.7
16 min. September 8
th
2015