List of recipes using Fruit coulis (fruit purée):
12 recipes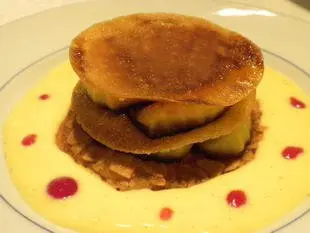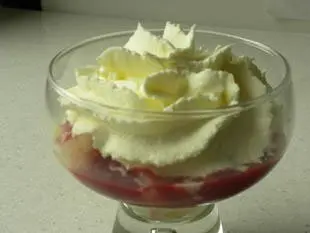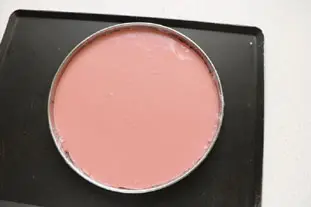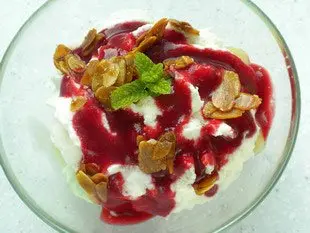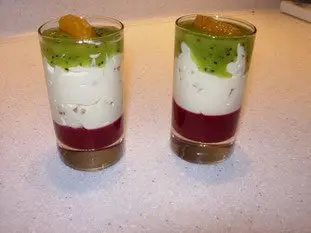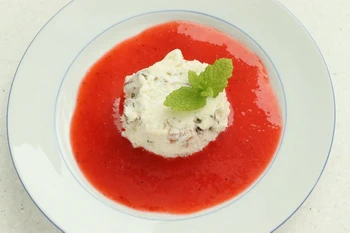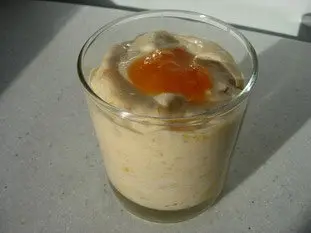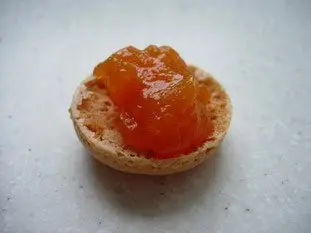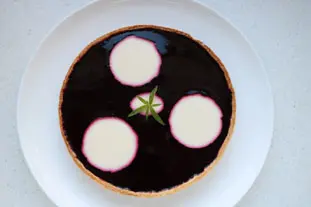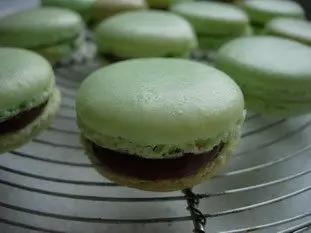 A short selection of recipes from this list
List of recipes using Fruit coulis (fruit purée)

The traditional fruit fool is a rather old-fashioned dessert, consisting of whipped cream (Chantilly) with a fruit coulis gently folded into it.
178K
5
17 min. August 8
th
2010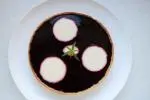 Balckberries and almonds go so well together: the slight tartness of the berries is the perfect foil for the sweeter almonds. This combination makes for a delicious tart. The sweetcrust pastry case is filled with a blackberry jelly and an almond panna cotta, presented in a bold and unusual way as a...
31K
3 hours 46 min. December 30
th
2019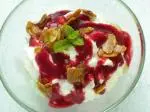 A "coupe Augustin" is a kind of sundae made with mint ice cream, slices of white peach poached in a light syrup, Chantilly cream, raspberry coulis and topped with toasted flaked almonds.
68K
4.7
28 min. September 8
th
2013

A little dessert that's rather long to make, but which will always impress your guests. Layered in a glass: a jellied red fruit coulis, a layer of pineapple charlotte cream, a layer of kiwi coulis, topped with a peeled clementine segment. It's "european" because it resembles the italian flag, and in...
219K
5
2 hours 29 min. August 15
th
2010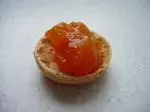 The macaroons recipe shows how to make these small cakes, and gives the example of a raspberry filling. Here are several other possibilities: Apricot macaroons, Chocolate macaroons, Mint macaroons, Blackcurrant macaroons.
282K
2
4.3
2 hours 1 min. May 30
th
2020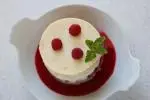 This is a classic French raspberry-flavoured dessert. It generally consists of raspberries in cream sandwiched between two layers of cake. In this version, the cake is genoa sponge and the cream is vanilla-flavoured and mixed with mascarpone. This is just as good made as a large rectangle or, as...
43K
3.8
2 hours 38 min. July 16
th
2017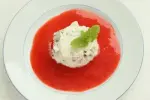 Impress your guests with this delightful dessert, a smooth mixture of meringue and dried fruit, which can easily be prepared several days beforehand.
263K
4.5
1 hour 28 min. February 21
th
2011
A small chocolate cake, still runny in the middle, served with a raspberry coulis.
319K
5
1 hour 21 min. October 3
rd
2010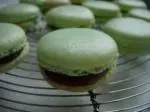 This recipe really is "of the moment": the success of these small, highly-coloured cakes, in an infinite variety of flavours, is impressive. It's a recipe which needs some care, in order to produce a result worthy of a professional pastrychef. No problem, I will guide you through the recipe,...
1.6M
71
4.6
2 hours 38 min. October 3
rd
2019

Peach Melba is a famous dessert created in 1893 by an equally famous chef, Auguste Escoffier, and inspired by the singer Nellie Melba. There have been many versions of this well-known dish but, in principal, it consists of vanilla ice cream, poached peaches, raspberry coulis and sweetened whipped...
113K
3.9
2 hours 20 min. September 9
th
2012
It's a rather long recipe but which never fails to impress, perfect for a special dinner party. It's made up of 3 circles: one almond "tuile", 2 of caramelized brik sheets, with a caramelized apple layer between each, whipped cream on top, and custard all around. Everything, except whipped cream,...
311K
5
3 hours 9 min. May 28
th
2012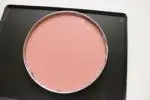 This kind of "crémeux" (it means "creamy", but contains no actual cream) is a basic recipe in the repertoire of French pastry chefs. It is smoother but less frothy than a mousse and uses gelatin to set it as it cools. Often used as a tart filling or in other desserts, crémeux is usually poured to...
152K
2.5
40 min. September 12
th
2020