Fruit crémeux
---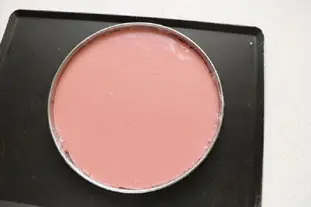 This kind of "crémeux" (it means "creamy", but contains no actual cream) is a basic recipe in the repertoire of French pastry chefs. It is smoother but less frothy than a mousse and uses gelatin to set it as it cools.

Often used as a tart filling or in other desserts, crémeux is usually poured to set in a mould.

This fruity version is made with raspberries.
Last modified on: September 12th 2020
Keywords for this recipe:
Pastry
Creamy
Crémeux
Basic
Tart
Fruits