List of recipes using Herb olive oil:
10 recipes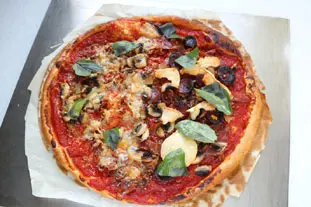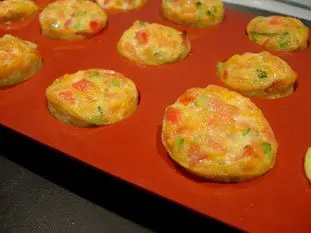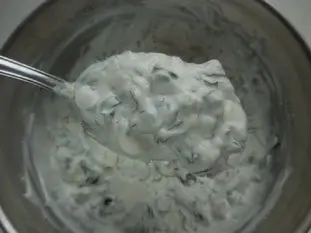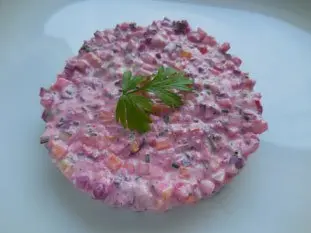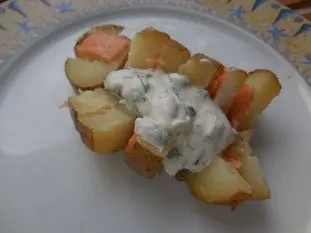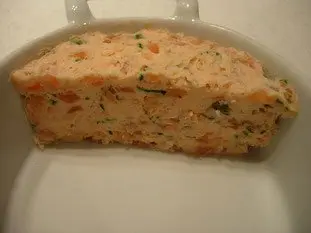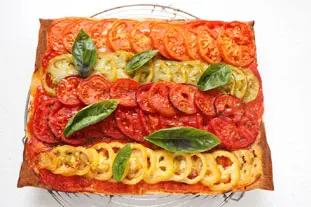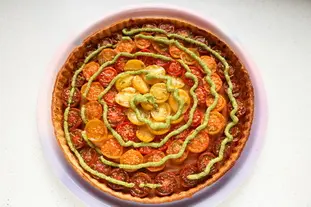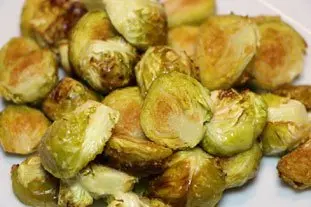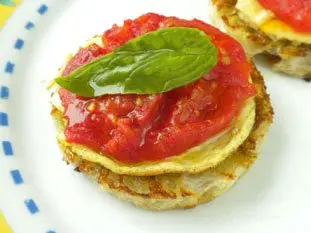 A short selection of recipes from this list
List of recipes using Herb olive oil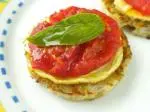 These Italian toasts are slices of fried bread with pesto, omelette and cooked tomatoes, garnished with a basil leaf.
87K
1
4
49 min. December 1
st
2013

As an appetiser or starter, little thick soft omelettes, with diced tomato, courgette and smoked ham.
287K
4
1 hour 10 min. June 11
th
2011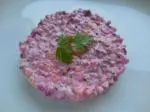 This amazing recipe from a great chef is surprisingly straightforward to make. You will need lots of different raw vegetables. These are diced really small, then bound with mayonnaise.
63K
4.4
49 min. October 19
th
2014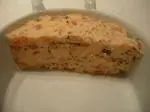 A terrine of two kinds of salmon (cooked and smoked) with butter and lemon.
269K
4.3
2 hours 38 min. March 26
th
2013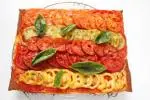 This simple but very elegant tart makes the most of different tomato varieties. Their diversity allows us to create a multi-coloured tart, featuring all their attractive shades.
37K
59 min. October 14
th
2018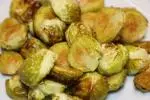 Here is an original way to pep up Brussels sprouts: roasted in the oven. Cooked this way, they will be lightly crisped on the outside and melting in the middle.
149K
4
53 min. February 10
th
2016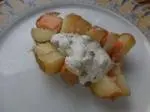 This is a very simple recipe with a delicious result: potatoes, smoked salmon and a herb sauce.
51K
1
5
36 min. June 28
th
2015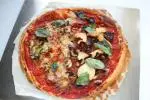 This pizza with a difference has a thin puff-pastry base instead the traditional dough. Apart from this small refinement, the basic elements you would expect are all there: tomato sauce, a variety of toppings and fresh basil leaves.
95K
36 min. September 26
th
2018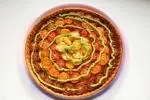 A tomato tart is a real taste of summer: this one uses cherry tomatoes, finished with a drizzle of pesto after cooking. Cherry tomatoes are an ideal way to add a variety of colours for a tart that looks just as good as it tastes.
24K
1 hour 1 min. August 23
th
2020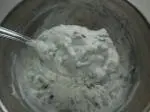 This is a very quick and easy recipe for a delicious sauce! It goes particularly well with baked potatoes, fish (such as salmon) and cold white meats.
78K
4
8 min. May 20
th
2015