List of recipes using Herb olive oil:
10 recipes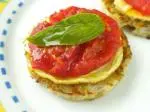 These Italian toasts are slices of fried bread with pesto, omelette and cooked tomatoes, garnished with a basil leaf.
22,415 1
4/5 for 20 ratings 49 min.

As an appetiser or starter, little thick soft omelettes, with diced tomato, courgette and smoked ham.
67,633
4/5 for 1 ratings 1 hour 10 min.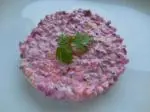 This amazing recipe from a great chef is surprisingly straightforward to make. You will need lots of different raw vegetables. These are diced really small, then bound with mayonnaise.
14,699
4.3/5 for 15 ratings 49 min.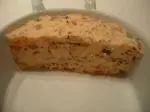 A terrine of two kinds of salmon (cooked and smoked) with butter and lemon.
84,183
4.3/5 for 15 ratings 2 hours 38 min.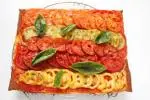 This simple but very elegant tart makes the most of different tomato varieties. Their diversity allows us to create a multi-coloured tart, featuring all their attractive shades.
2,515 59 min.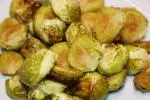 Here is an original way to pep up Brussels sprouts: roasted in the oven. Cooked this way, they will be lightly crisped on the outside and melting in the middle.
8,383
4/5 for 1 ratings 53 min.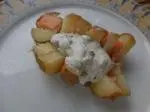 This is a very simple recipe with a delicious result: potatoes, smoked salmon and a herb sauce.
9,747
5/5 for 13 ratings 36 min.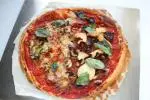 This pizza with a difference has a thin puff-pastry base instead the traditional dough. Apart from this small refinement, the basic elements you would expect are all there: tomato sauce, a variety of toppings and fresh basil leaves.
2,691 36 min.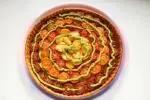 A tomato tart is a real taste of summer: this one uses cherry tomatoes, finished with a drizzle of pesto after cooking. Cherry tomatoes are an ideal way to add a variety of colours for a tart that looks just as good as it tastes.
247 1 hour 1 min.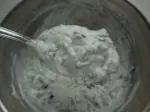 This is a very quick and easy recipe for a delicious sauce! It goes particularly well with baked potatoes, fish (such as salmon) and cold white meats.
9,608
4/5 for 4 ratings 8 min.