List of recipes using Mascarpone:
3 recipes

(lactose free)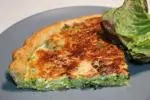 This is a quiche-style tart with a Piedmont-inspired twist: the filling is made with eggs, mascarpone (lighter than the usual cream) and Parmesan. The tart still has a moist texture to balance the puff-pastry crust, with the flavour of leeks and purple artichokes.
4,733
5/5 for 13 ratings 1 hour 25 min.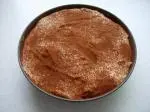 Classic italian recipe (the name means "pull me up" or more poetically, "take me up to the sky"). It's similar to a charlotte in its structure: layers of flavoured biscuits between layers of smooth cream.
110,966
5/5 for 1 ratings 49 min.

This pea risotto recipe is finished with a typical Italian 'mantecare': mascarpone and Parmesan are incorporated at the end of cooking to make the dish incomparably smooth.
25,812
4.9/5 for 19 ratings 1 hour 26 min.