List of recipes using How to prepare cabbage:
8 recipes

(lactose free)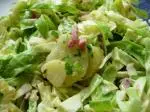 This salad is based on a traditional Alsatian recipe: cabbage julienne, warm potatoes, bacon, parsley and vinaigrette.
82,435
4.4/5 for 21 ratings 1 hour 11 min.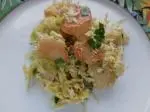 This salad combines the crunchiness of raw white cabbage, the softness of fried scallops and yielding cooked potatoes, bound in a good herb vinaigrette.
10,724
5/5 for 1 ratings 26 min.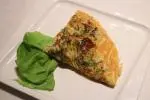 A classic, peasant-style omelette with fried bacon bits and blanched green cabbage.
5,869
4/5 for 17 ratings 50 min.

If you like slow-cooked dishes prepared with loving care (mitonné), you will certainly love this hotpot recipe, with the taste of Franche-Comté, inspired by my grandmother. It's an old-fashioned dish full of flavours and aromas, cooked vegetables, stock, smoked sausages, all cooked long and slow.
70,970
5/5 for 1 ratings 4 hours 7 min.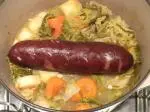 This sausage casserole is a simple mix of vegetables with smoked sausage, but the cooking liquid in this case is dry white wine (and hence the name). The casserole is cooked long and slow in the oven with a lid. This allows all the flavours of the vegetables, wine and sausage to mingle harmoniously.
3,717 2 hours 36 min.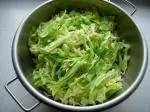 Cabbage can be used cooked or raw, whole leaves or in julienne. Here is how to prepare a cabbage julienne.
68,305 1
3.8/5 for 13 ratings 43 min.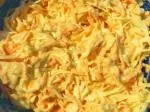 Coleslaw is a cabbage salad that is popular in North America. This version includes carrots as well.
23,258 1
4.9/5 for 18 ratings 38 min.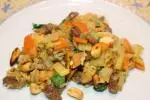 This sautéed pork has a hint of Thai style, with its accompaniment of chopped vegetables, dry-roasted peanuts and soy sauce.
6,929
3.9/5 for 18 ratings 55 min.