For
1 cucumber

, you will need:
Change for:
Measures:
How long does it take?
Time required
| Preparation | Start to finish |
| --- | --- |
| 39 min. | 39 min. |
Keeping:
A few hours in the fridge, covered with plastic film.
At what time?
When will I finish if I start the recipe at a certain time?
When should I start for the recipe to be ready at a certain time?
Work this out...
---
Step by step recipe
---
Stage 1 - 5 min.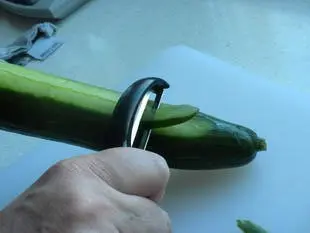 Cucumber skin is fairly indigestible, so start by peeling the full length.
---
Stage 2 - 2 min.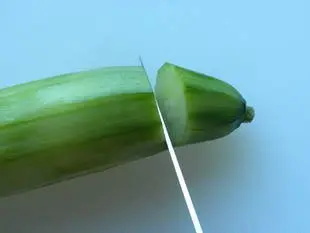 Trim off and discard the ends.
---
Stage 3 - 2 min.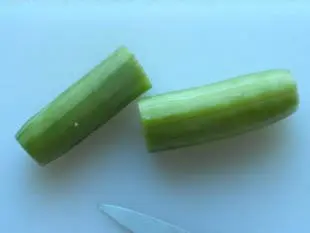 Cut the cucumber into pieces 7 or 8 cm long, which makes the next stage easier.
---
Stage 4 - 10 min.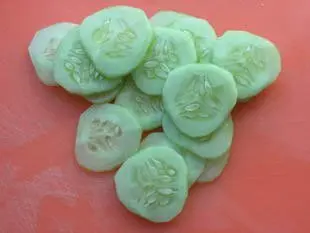 If you would like round slices, all that remains to be done is to slice the cucumber. The best tool for this is a
mandoline
.
---
Stage 5 - 10 min.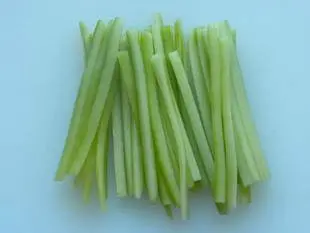 If you prefer diced cucumber, cut the pieces into sticks, taking care to avoid the central part with the seeds.

The sticks should be nice and smooth, with just cucumber flesh and no seeds.
---
Stage 6 - 10 min.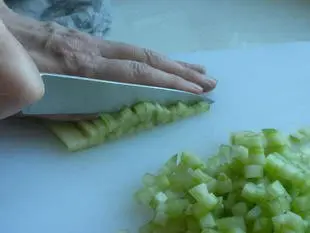 Cut the sticks into small dice.
---
Stage 7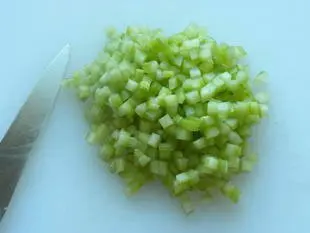 Your cucumber is now ready for use, whether in a mixed salad or on its own with a good
vinaigrette dressing
and a few herbs, fo example.
Remarks
If you prefer your cucumber tender and a little less crunchy, you can sprinkle the dice with salt and leave them in a sieve for about an hour to drain off some of the juice.

You will have noticed that when cucumbers are sliced, there are always the seeds in the middle, but these are less noticeable if the cucumber is sliced very thinly.

As mentioned above, it is quite normal not to eat the skin, but this is mainly a matter of personal taste. If thinly sliced, it poses little problem.
Nutritional information
% are calculated relative to a Recommended Dietary Intake or RDI of 2000 k-calories or 8400 k-joules by day for a woman (change to a man).
Source
Home made
More recipes?
This recipe uses (among others)
News list of cooking-ez.com
Sign up to receive the latest recipes (next batch due to be sent on 2019-09-01)
Note: We'll never share your email with anyone else.
Follow this recipe
If you are interested in this recipe, you can "follow" it, by entering your email address here. You will then receive a notification immediately each time the recipe is modified or a new comment is added. Please note that you will need to confirm this following.
Note: We'll never share your email with anyone else.