List of recipes using Raisins:
9 recipes

(alcohol-free)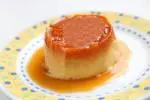 Semolina pudding, like rice pudding, is a throwback to another era – time to rediscover its delights! This is an updated version, with a caramel sauce and raisins. Its smooth, creamy texture comes from the custard added towards the end.
190 48 min.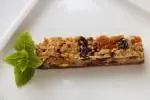 These have a chocolate sweetcrust pastry base, topped with dried fruit, toasted nuts and seeds, bound with a brown-sugar and butter mixture, then gently baked. Once the flapjack-like cake has cooled, it can be cut into bars.
3,408 1 hour 18 min.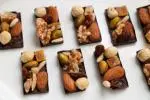 Mendiants are made with a thin layer of chocolate, stuck with toasted nuts, dried and candied fruit.
986 1 hour 2 min.

Whether bars or rounds, this recipe produces delicous small cereal cakes.
134,648
4.9/5 for 20 ratings 1 hour 5 min.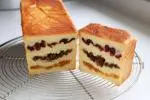 This long brioche is called a "lingot" (ingot) in French. It is filled with three layers of different fried fruits: apricots, raisins and cranberries. When sliced, the three layers are revealed - and it's every bit as delicious as it looks.
2,938 2 hours 51 min.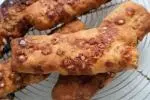 This curious name (explained below) applies to a small bread fingers made with a blend of wheat and rye flour, enriched with raisins and almonds.
4,556 4 hours 32 min.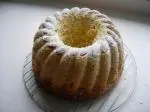 This recipe is emblematic of Alsatian baking, but a more personal version (and a bit richer).
77,605
4.3/5 for 15 ratings 3 hours 15 min.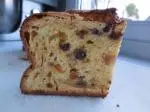 Panettone is a brioche-style Italian loaf, made with dried fruit (raisins and candied peel) and flavoured with left-over citrus fruit. The recipe is a bit complicated but, above all, it takes time, a great deal of time...
17,261
5/5 for 14 ratings 1 day 1 hour 19 min.

Used straight from the packet raisins are too dry and hard.
34,751
4.1/5 for 16 ratings 36 min.