List of recipes using Endives (head of chicory):
9 recipes

(gluten free)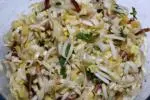 This endive salad has a Comtoise twist as a change from the usual pairing of endives with walnuts. The endives are finely sliced, mixed with fried smoked bacon, diced Comté cheese and a little chopped parsley, then dessed with a good vinaigrette.
3,385 38 min.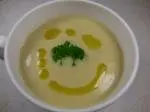 For this soup, the endives (chicory) and onions are cooked gently together first before adding the vegetable stock and beer. The endives and beer give the soup a hint of bitterness and a unique flavour.
18,175
4.3/5 for 15 ratings 1 hour 5 min.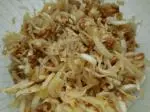 This salad has a double dose of walnut flavour: walnut oil in the vinaigrette and crunchy walnut kernels.
15,596
4.9/5 for 11 ratings 22 min.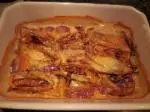 Here is a variation on the classic French recipe for endives with ham. This recipe uses cancoillotte cheese instead of the usual béchamel sauce.
14,599
3.8/5 for 19 ratings 57 min.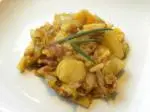 A one-pot endive dish with potatoes, onion and bacon. [Translator's note: the French "bonne femme" style is good, straightforward home cooking (whether the cook is a man or a woman!).
26,703
4.3/5 for 19 ratings 1 hour 23 min.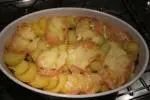 This gratin combines the flavours that are so characteristic of France's northern region: endives (chicory), beer and Maroilles cheese.
5,432
5/5 for 1 ratings 1 hour 33 min.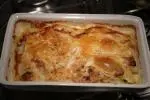 This gratin has layers of potatoes and sautéed endives, topped with Mont d'Or cheese and browned in the oven.
7,846
5/5 for 2 ratings 58 min.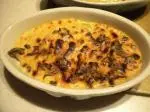 In this recipe, the endives are first blanched, then baked with cream and mushrooms in individual cassolettes (small gratin dishes or large ramekins).
23,239
4.6/5 for 19 ratings 1 hour 5 min.

A very classic recipe, but which can easily fail due to two main errors: too much water in bottom of dish because endives give off a lot, and endives that are too bitter so that children hate it. Here is a method which avoids these two problems.
32,498
3.7/5 for 18 ratings 26 min.