List of recipes using Cucumber:
12 recipes

(alcohol-free)

List of recipes using Cucumber

Crunchy vegetables, pine nuts and rice with a rémoulade dressing.
130K
1
4.6
36 min. April 3
rd
2011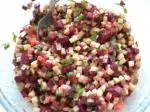 For this fun salad, all the ingredients are cut into small dice, hence the name.
59K
4.3
49 min. August 4
th
2014

For this summer salad: slices of cucumber, morsels of smoked salmon, diced avocado and a little tuna, dressed in a herb mayonnaise.
155K
4.6
28 min. August 15
th
2010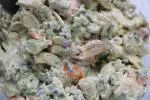 A bold salad idea that brings together 3 ingredients which rarely end up on the same plate: cucumber, avocado and mussels, in a rémoulade dressing.
13K
21 min. August 9
th
2020

This is a classy version of that perfect summer food, Greek salad. The only difficult part is the care and patience needed for dicing the vegetables.
176K
1
4.9
57 min. July 13
th
2010

Mixed salad is one of those simple but delicious summer recipes which go so well with a barbeque. It's a mix of several fresh vegetables, herbs and French dressing (vinaigrette).
262K
4.6
1 hour February 21
th
2011

This salad is a good way to enjoy tomatoes at the height of their season, and all the different varieties available with their different flavours and colours.
91K
4.3
1 hour 3 min. September 16
th
2012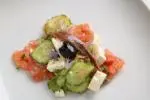 The port of Souda in Crete is the inspiration for this colourful salad, combining cucumber and tomatoes with feta cheese. This salad is best served cold from the fridge, perfect for a hot summer's day.
20K
58 min. July 7
th
2019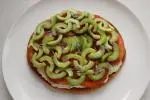 A fresh, summery tart with a thin base of pre-cooked puff pastry, spread with a cream-feta mixture, and topped with slices of tomato and cucumber.
5,898
51 min. July 18
th
2021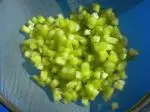 Or how to start with a whole cucumber and finish with small crunchy dice, ready to be added to a salad.
199K
4.5
39 min. August 6
th
2019

Sushi is probably the best known element of Japanese cooking outside Japan. For the Japanese it's a culinary art learned over time from masters, but we can make simplified and easier sushi which are still pretty and delicious. The most common types of sushi are nigiri: a little oval-shaped mouthfuls...
297K
4.5
1 hour 38 min. October 13
th
2010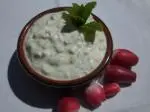 Tzatziki is an ideal summer recipe: a cooling combination of Greek yoghurt, onion, garlic, cucumber and herbs. It is normally served as a side dish or condiment. This is a Greek recipe, but similar dishes exist in other eastern and middle-eastern countries, under different names.
38K
4.7
16 min. September 8
th
2015