List of recipes using Morteau sausage:
5 recipes
List of recipes using Morteau sausage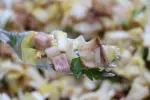 An endive salad given a hearty boost with fried croutons, diced Comté cheese and Morteau sausage.
11K
26 min. March 10
th
2021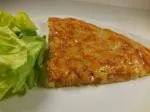 This tart has all the flavour of the Franche-Comté: the puff-pastry base is covered with diced Morteau sausage and fried potatoes. This is topped with cancoillotte cheese - totally delicious!
56K
4.2
1 hour 49 min. March 10
th
2021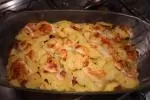 This version of Gratin Comtois begins like the classic gratin dauphinois, but uses Morbier cheese, and diced Morteau sausage for a hint of smoky flavour. There's no denying it, this is a rich and hearty dish!
6,407
1 hour 13 min. April 7
th
2021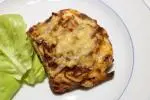 Not just plain old cheese on toast, these slices are loaded with delicious toppings: bechamel sauce, caramelized onions and sticks of morteau sausage. The slices are finished with grated Comté, then browned in the oven.
18K
5
26 min. March 29
th
2020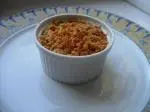 A small ramekin filled with sausage sandwiched between two layers of cooked mushrooms, topped with a savoury crumble made with cancoillotte (a cheese typical of eastern France). All the French region of Franche-comté is in this recipe: Morteau sausage, cancoillotte cheese, and Jura white wine.
218K
2
4.6
3 hours April 6
th
2017