List of recipes using Morteau sausage:
9 recipes
List of recipes using Morteau sausage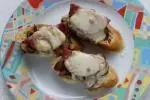 Literally "mountain mouthfuls" in French, these canapés combine ingredients from the mountainous region of eastern France: Morteau sausage, Morbier cheese and mushrooms. They make a hearty aperitif snack or are ideal for an informal supper.
7,689
30 min. May 18
th
2022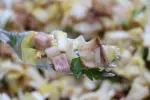 An endive salad given a hearty boost with fried croutons, diced Comté cheese and Morteau sausage.
21K
26 min. March 10
th
2021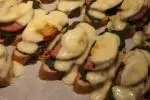 These tasty morsels combine the freshness of a pistachio and spinach pesto with the smoky flavours of Morteau sausage and cheese. They make original aperitif snacks or starters.
10K
50 min. February 16
th
2022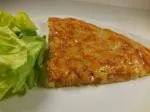 This tart has all the flavour of the Franche-Comté: the puff-pastry base is covered with diced Morteau sausage and fried potatoes. This is topped with cancoillotte cheese - totally delicious!
66K
4.2
1 hour 49 min. March 10
th
2021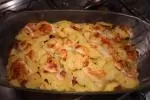 This version of Gratin Comtois begins like the classic gratin dauphinois, but uses Morbier cheese, and diced Morteau sausage for a hint of smoky flavour. There's no denying it, this is a rich and hearty dish!
18K
1 hour 13 min. April 7
th
2021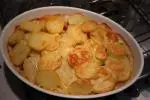 For this recipe, a half-topinamus, half-potato gratin, with a little smoky taste provided by diced Morteau sausage.
4,296
1 hour 20 min. January 15
th
2023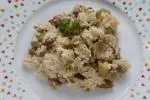 This rustic dish, with a nod to the mountains of eastern France, combines pre-cooked rice with morsels of smoked sausage and globe artichokes.
6,329
43 min. June 22
th
2022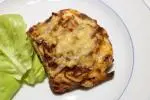 Not just plain old cheese on toast, these slices are loaded with delicious toppings: bechamel sauce, caramelized onions and sticks of morteau sausage. The slices are finished with grated Comté, then browned in the oven.
30K
5
26 min. March 29
th
2020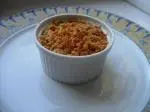 A small ramekin filled with sausage sandwiched between two layers of cooked mushrooms, topped with a savoury crumble made with cancoillotte (a cheese typical of eastern France). All the French region of Franche-comté is in this recipe: Morteau sausage, cancoillotte cheese, and Jura white wine.
228K
2
4.6
2 hours 45 min. May 10
th
2023