Vanilla sugar
---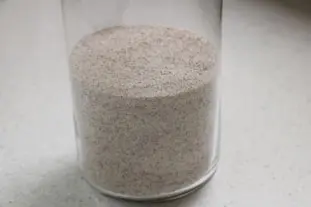 Almost essential in patisserie, you can find it in expensive little sachets of about 10g.

It's necessary to distinguish between the vanilla sugar which really contains vanilla, and vanillin sugar, purely chemical which has never seen a vanilla pod.

Here is how to quickly make a whole jar full of your own vanilla sugar.
Last modified on: August 12th 2018
Keywords for this recipe:
Sugar
Vanilla
Pod
Aroma