Remarks:
Its essential to use good quality fruit for this recipe, with bad or ordinary fruit you will have poor liqueur, and with well-flavoured fruit a great one. Best results are obtained with wild fruits, especially raspberries.
A couple of leaves can be left in with blackcurrants, but not with other fruit.
If you are making strawberry liqueur, cut large fruit into 2 or 4.
If you have a lot of blackcurrants in season, make
blackcurrant coulis
.
Recipes which use it: 2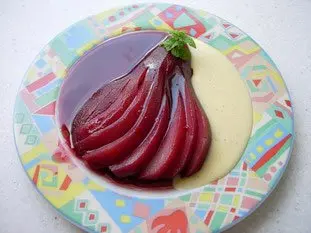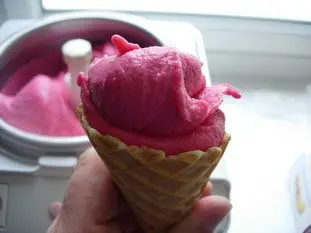 Search the recipes
.
And to drink?
To make "Kir", the famous aperitif, pour one measure of blackcurrant liqueur into a glass and about six measures cool dry white wine (typically white Bourgogne like "Bourgogne aligoté" or equivalent).

You can also make a "Communard" by replacing the white wine with a light red one. A votre santé !
Source:
After Gaston Lenôtre.
Grade this recipe
More recipes?
This recipe use (among others)
Blackcurrant: You can check-out other recipes which use it, like for example: Blackcurrant-almond muffins, Blackcurrant coulis, ... [All]
Caster sugar: You can get more informations, or check-out other recipes which use it, for example: Bonnevaux apple tart, Gâteau Breton (Brittany butter cake), Génoise (Genoa sponge), Stewed apricots, Toffee apple upside-down cake, ... [All]
Water: You can get more informations, or check-out other recipes which use it, for example: Taos hotpot, Seeded loaf, Paella, Two-olive ciabatta, Kouign-amann, ... [All]