List of recipes using Gelatin:
11 recipes

(gluten free)

In this colourful terrine, layers of avocado alternate with smoked salmon and diced tomato in balsamic vinegar.
53,307
5/5 for 1 ratings 4 hours 7 min.

Blancmange is a very old dessert recipe, going back to the middle-ages. Updated for our century, it's almond milk with whipped cream and a smooth apricot puree.
104,425
4.4/5 for 8 ratings 3 hours 14 min.

A little dessert that's rather long to make, but which will always impress your guests. Layered in a glass: a jellied red fruit coulis, a layer of pineapple charlotte cream, a layer of kiwi coulis, topped with a peeled clementine segment. It's "european" because it resembles the italian flag, and in...
71,716
5/5 for 1 ratings 2 hours 29 min.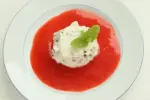 Impress your guests with this delightful dessert, a smooth mixture of meringue and dried fruit, which can easily be prepared several days beforehand.
82,515
4.5/5 for 2 ratings 1 hour 28 min.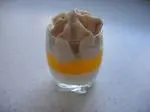 This is a fresh-flavoured verrine with 3 different flavoured layers: vanilla panna cotta, clementine and chestnut mousse.
60,947 1
5/5 for 1 ratings 25 min.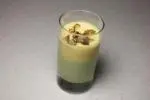 In this dessert, the pistachio panna cotta is teamed with real vanilla custard and topped with a few caramelised pistachios.
5,493 2
5/5 for 1 ratings 3 hours 12 min.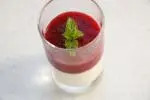 The combination of plums and almonds is always a winner. Here's a version that uses almonds to make a delicious panna cotta with a difference.
2,010 3 hours 25 min.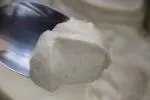 Diplomat cream or "crème Madame" (a much prettier name) is one of many creams in French pâtisserie based on confectioner's custard. The classic confectioner's custard (crème pâtissière, or french pastry cream) has gelatin added while hot, then whipped cream is folded in when cold. This gives a...
3,443 1 hour 47 min.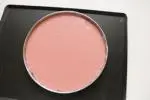 This kind of "crémeux" (it means "creamy", but contains no actual cream) is a basic recipe in the repertoire of French pastry chefs. It is smoother but less frothy than a mousse and uses gelatin to set it as it cools. Often used as a tart filling or in other desserts, crémeux is usually poured to...
17,276
5/5 for 2 ratings 40 min.

Panna cotta is an Italian dessert which means "cooked cream". It's a set vanilla cream, similar to blancmange, which is frequently served with other things like fruit coulis (fruit purée), caramel etc.. Here is the basic panna cotta recipe.
79,646
4.3/5 for 9 ratings 25 min.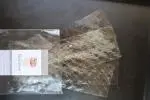 Gelatin is a gelling agent use in some desserts where a rather firm texture is required when cold. It can also be used to stabilize a dessert (mousses especially) that you need to keep longer than usual.
25,905
4.8/5 for 19 ratings 7 min.