Blackcurrant sorbet for Edith
3 min.

If possible, eat immediately...
Remarks:
You will note that this sorbet contain more sugar syrup than a classic sorbet, that's because blackcurrants are more acid than other fruits.
Blackcurrant sorbet goes very well with other sorbets and flavours of ice cream, like apple or lemon.
You can also have a look at the page
dedicated to ice creams and sorbets
.
Recipes which use it: 3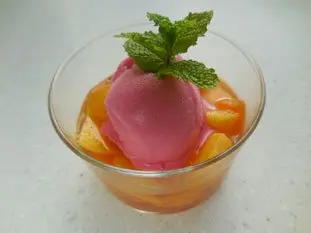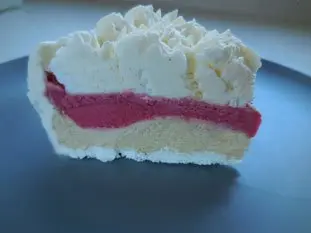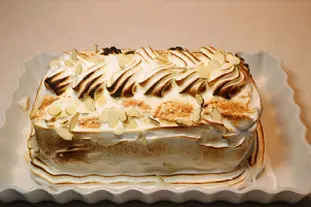 Search the recipes
.
Source:
Home made.
Grade this recipe
More recipes?
This recipe use (among others)
Sugar syrup: You can get more informations, or check-out other recipes which use it, for example: How to glaze a tart , Brioche slices with almond cream, Framboisier, Pavlova, Passion fruit jellies, ... [All]
Blackcurrant coulis: You can get more informations, or check-out other recipes which use it, for example: Pannacotta and blackcurrant crumble, Lemon creams, Blackcurrant, vanilla and lime verrine , ... [All]
Blackcurrant liqueur: You can get more informations, or check-out other recipes which use it, for example: Pears in red wine with blackcurrant , ... [All]