List of recipes using Tinned (canned) chickpeas:
9 recipes
List of recipes using Tinned (canned) chickpeas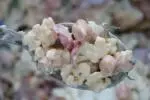 Chickpeas go well with cauliflower, so here is a salad that makes the most of this with sliced radishes for extra crunch.
5,940
19 min. February 14
th
2021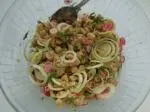 This quick salad includes chickpeas, of course, but with spring onions, radishes and chopped coriander, too.
48K
4.7
14 min. May 28
th
2014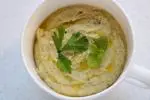 You are probably already familiar with classic hummus. Here's a "green" version, still mainly chickpeas, but with added herbs and vegetables.
9,788
17 min. November 29
th
2020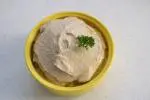 Hummus (or houmous), is one of the famous and delicious Lebanese "mezzes".
289K
4.7
16 min. May 30
th
2020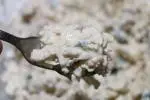 This salad combines chickpeas with cauliflower in a light yoghurt dressing, flavoured with lemon juice and sesame paste.
15K
5
24 min. February 9
th
2020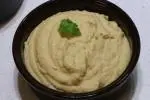 Cauliflower and chickpeas go really well together. Here they are combined in a creamy purée which makes a delicious accompaniment for red meat, for example.
7,602
42 min. January 27
th
2021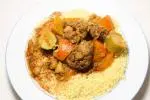 In couscous, the meat and vegetable mixture is rather long to cook, but not difficult. And the couscous itself (a kind of coarse semolina) is simple and quick to prepare.
443K
4.3
2 hours 36 min. November 16
th
2017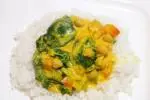 A mix of vegetables (pumpkin, leek, chickpeas...) cooked in coconut milk and curry spices. Serve this dish with rice, preferably basmati, for an authentic touch.
21K
5
57 min. January 12
th
2020

Chorba is a spicy meat and vegetable soup, typical of the Maghreb. This is my own personal version.
115K
5
2 hours 8 min. May 4
th
2012