List of recipes using Mascarpone:
8 recipes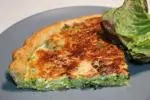 This is a quiche-style tart with a Piedmont-inspired twist: the filling is made with eggs, mascarpone (lighter than the usual cream) and Parmesan. The tart still has a moist texture to balance the puff-pastry crust, with the flavour of leeks and purple artichokes.
4,945
5/5 for 13 ratings 1 hour 25 min.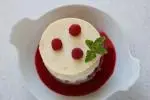 This is a classic French raspberry-flavoured dessert. It generally consists of raspberries in cream sandwiched between two layers of cake. In this version, the cake is genoa sponge and the cream is vanilla-flavoured and mixed with mascarpone. This is just as good made as a large rectangle or, as...
4,194
4/5 for 10 ratings 2 hours 38 min.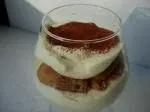 This new version of tiramisu is easier, and in my opinion much better. You will certainly appreciate, like me, the light creamy taste, this time presented in brandy goblets.
103,411
4/5 for 3 ratings 54 min.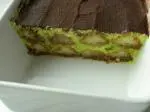 In this slightly unusual tiramisu, the classic Amaretto is partially replaced by whisky, which goes better with the pistachio flavour.
118,499 2
5/5 for 1 ratings 50 min.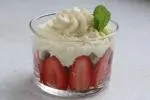 Chopped kiwi with lemon, ripe strawberries and smooth mascarpone cream.
6,774
5/5 for 13 ratings 22 min.

Small pieces of apple cooked "tatin" style (caramelized in a pan) with a light mascarpone cream.
35,146
4.3/5 for 15 ratings 1 hour 3 min.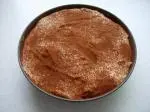 Classic italian recipe (the name means "pull me up" or more poetically, "take me up to the sky"). It's similar to a charlotte in its structure: layers of flavoured biscuits between layers of smooth cream.
111,299
5/5 for 1 ratings 49 min.

This pea risotto recipe is finished with a typical Italian 'mantecare': mascarpone and Parmesan are incorporated at the end of cooking to make the dish incomparably smooth.
26,053
4.9/5 for 19 ratings 1 hour 26 min.