Remarks:
In this recipe for almond praline, it's important to keep the almonds in their skins to retain their full flavour. It's also possible to make hazelnut praline, but for this the skins should be removed as they add nothing.

Praline is named after Maréchal de Choiseul du Plessis-Praslin, an ambassador under Louis XIII, who asked his cook to invent a sweet for him. The cook came up with the idea of coating almonds in caramel, or "praline". These caramalized nuts, when crushed, give us the praline filling for chocolates.
Recipes which use it: 3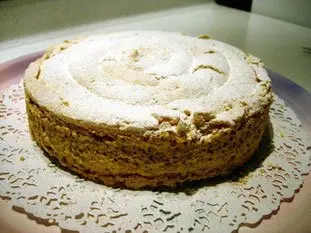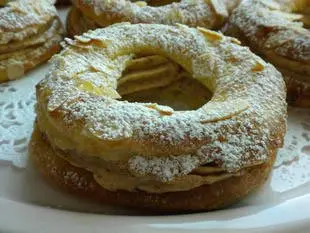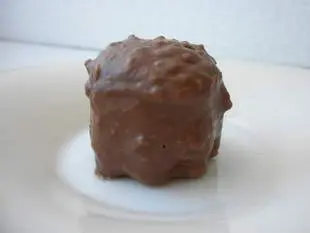 Search the recipes
.
Source:
After Gaston Lenôtre.
Grade this recipe
More recipes?
This recipe use (among others)
Caster sugar: You can get more informations, or check-out other recipes which use it, for example: Confectioner's custard (Crème pâtissière, or French pastry cream), Stewed apple (compote), Chocolate cream with a crunch, irish coffee mousse, Almond tuiles, Almond macaroon cake, ... [All]
Whole almonds: You can check-out other recipes which use it, like for example: Rice pudding with fruit and nuts, Beetroot and fried chicken salad, Chocolate thins with toasted nuts, Nougat, Grandma Solange's biscuits, ... [All]
Water: You can get more informations, or check-out other recipes which use it, for example: Sushi, Special small breads, Two-olive ciabatta, Salmon chard rolls, How to cook rice in rice-cooker, ... [All]