List of recipes using Pilau rice:
8 recipes

(lactose free)

Crunchy vegetables, pine nuts and rice with a rémoulade dressing.
41,838 1
4.6/5 for 20 ratings 36 min.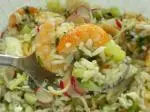 This salad combines contrasting crunchy ingredients (radish, cucumber, gherkins, onions) with the softer textures of cold rice and tomatoes. The oven-roasted prawns are addded hot. The salad is brought together with herbs and a vinaigrette dressing.
23,075
3.9/5 for 12 ratings 1 hour 51 min.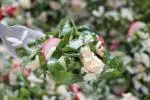 Spinach is usually eaten cooked. Though seen less often, it can also be eaten raw, like in this salad where it is combined with rice, crunchy radishes and tinned tuna.
1,753 27 min.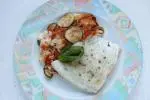 This oven-baked recipe teams layers of rice and vegetables (sesame-flavoured rice, sautéed courgettes, onions and tomatoes) with fillets of fish (pollack here) and thyme laid on top. Everything is then cooked together in the oven.
7,052
4.3/5 for 15 ratings 1 hour 7 min.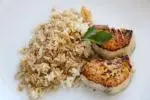 This is a very simple way to prepare and cook tuna - a fish that tends to dry out very quickly if you are not careful about how you cook it. In this recipe the tuna medallions are marinated in a mixture of olive oil, lemon and lime, before being seared briefly on both sides. Serve with rice cooked...
6,056
4.8/5 for 20 ratings 2 hours 18 min.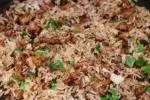 In Cajun cooking, rice dishes with meat, like the famous jambalaya, take pride of place. Here is a simplified version using marinated pork.
1,862 2 hours 27 min.

Tomatoes filled with a tuna mayonnaise and rice mixture, in a fun ladybird shape that kids will love, served with a puree of fresh garden peas. A good way to encourage them to eat vegetables.
77,097 1
4/5 for 1 ratings 1 hour 47 min.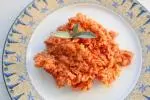 A simple recipe full of Italian flavours: cooked rice, morsels of ham, tomatoes, sage and Parmesan.
369 24 min.