Rabbit civet "à la normande"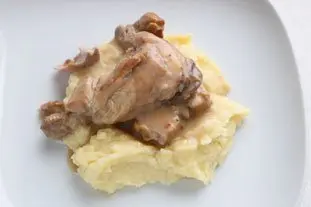 In French cooking, "à la normande" means there are apples involved, as Normandy is famous for them. In this twist on the classic civet, the rabbit meat is cooked on the bone in cider, after marinating overnight.

The sauce is made at the end with the cooking juices and cream.
12,1174.5/5
Grade this recipe
Last modified on: March 26th 2017