10 min.

Put into the blender goblet: 150 g black olives (stoned), 150 g tuna in oil, 4 tablespoons

olive oil

, 2 tablespoons lemon juice, 1 teaspoon French mustard, 5 anchovy fillets, salt and pepper.

Start the blender and add 6 tablespoons

olive oil

, pouring it in a thin stream. Blend until it forms a smooth purée.

3 min.

Transfer the purée into a jar with an airtight lid and keep in the fridge if you are not going to use it straight away.

Tapenade is perfect for spreading on small slices of toasted bread.
Remarks:
The proportions given in this recipe are for guidance, so you can adapt it to suit your taste.
Recipes which use it: 2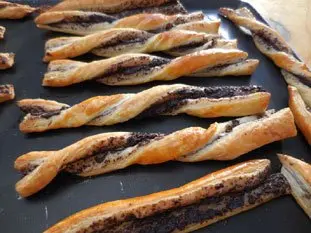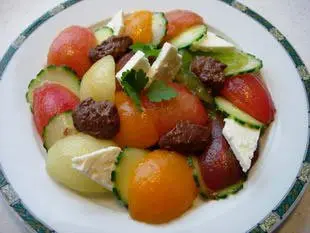 Search the recipes
.
Source:
Home made.
Grade this recipe
More recipes?
This recipe use (among others)