Remarks:
If you do not have a blender, you can use a
whisk
.
You will find plenty of recipes that tell you to leave the batter to rest, but having tried both ways (resting / not resting), I have not found that it makes any difference.
A variation worth trying: replace half the flour with
chestnut flour
.
Recipes which use it: 3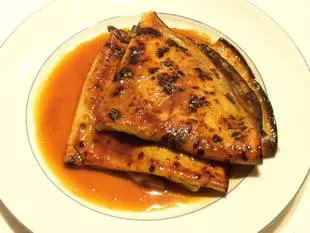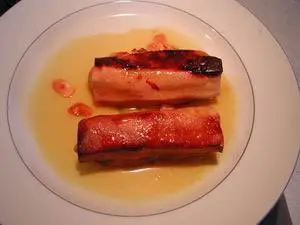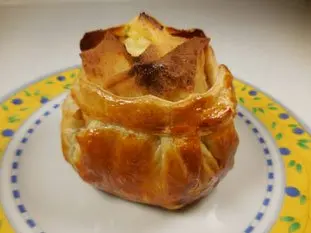 Search the recipes
.
Source:
After Gaston Lenôtre.
Grade this recipe
More recipes?
This recipe use (among others)
Milk: You can get more informations, or check-out other recipes which use it, for example: Apricot blancmange, Potato Waffles with Smoked Salmon, Cherry clafoutis, Potato gratin, Gougères, ... [All]
Flour: You can get more informations, or check-out other recipes which use it, for example: Pitta bread, Chestnut cake, Biscuit de Savoie sponge cake, Cheese tart, Cannelés, ... [All]
Butter: You can get more informations, or check-out other recipes which use it, for example: Tomato tatin, Scrambled eggs (Oeufs brouillés), Fried bread with leek and poached egg , Crêpes Suzette, Chaud-froid of grapefruit, pineapple and lime custard , ... [All]