Chicken with rice and leeks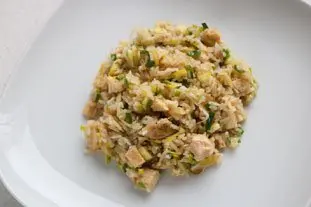 For this "chicken with rice", the rice is cooked using the pilau method (started on the hob, finished in the oven), but with chicken cooking juices as the liquid to add plenty of delicious flavour.

Pieces of cooked chicken are then added.

This version also has chopped and lightly fried leeks.
12,9554/5
Grade this recipe
Last modified on: January 29th 2017