---
Stage 1 - 10 min.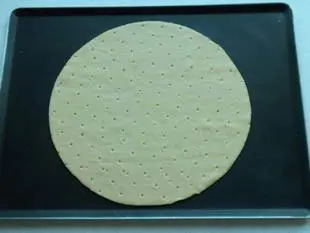 Preheat the oven to 430°F (220°C).
Cut a circle of puff pastry 26 cm (10 inches) in diameter and prick all over with a fork or
pique-vite (pastry pricker)
.
---
Stage 2 - 10 min.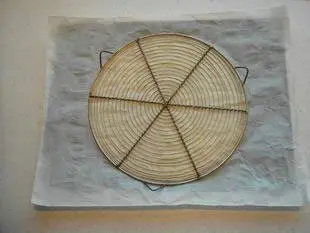 Cover with
cooking parchment
, weigh this down with a
wire rack
(to prevent the pastry swelling up) and bake in the oven. You can also cook it between two baking sheets.
---
Stage 3 - 3 min.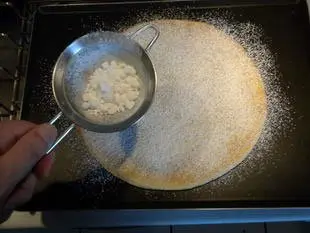 Once the pastry is starting to brown and is almost cooked, take it out of the oven and remove both the wire rack and the paper. Sprinkle icing sugar over the top and put it back in the oven...
---
Stage 4 - 5 min.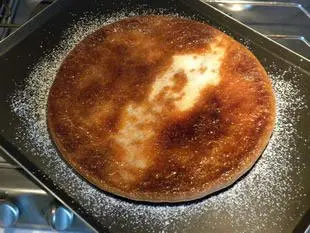 ...for a few minutes, until the top caramelizes (if necessary, finish this under the grill).

Leave to cool on a wire rack.
---
Stage 5 - 36 min.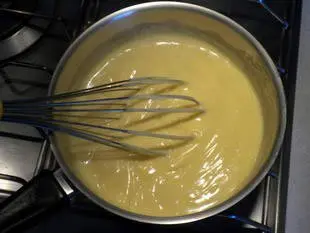 ---
Stage 6 - 30 min.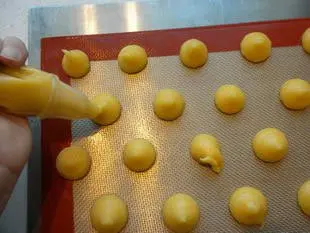 ---
Stage 7 - 5 min.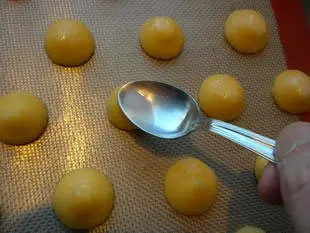 Flatten the points with a tea spoon dipped in milk to make the puffs nice and round.
---
Stage 8 - 20 min.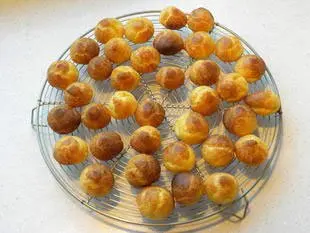 Once the puffs are cooked, leave them to cool.
---
Stage 9 - 10 min.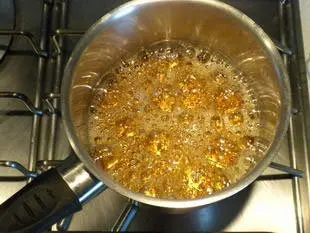 ---
Stage 10 - 2 min.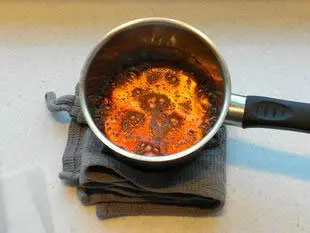 Stand the pan of caramel on a folded cloth.
---
Stage 11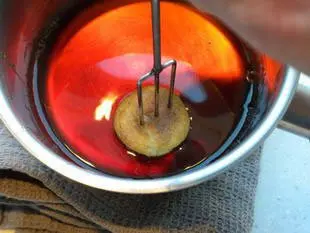 Dip the rounded side of a choux puff into the caramel...
---
Stage 12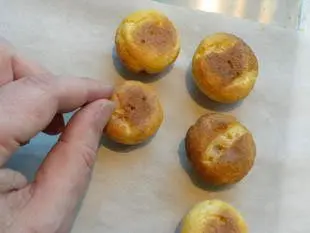 And place on a baking sheet (covered with a sheet of cooking parchment), caramel side downwards.
---
Stage 13 - 40 min.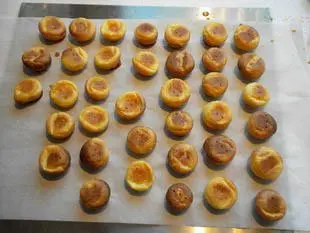 Do this with all the puffs then put the caramel to keep hot.

Fill the puffs with confectioner's custard, without turning them over.
---
Stage 14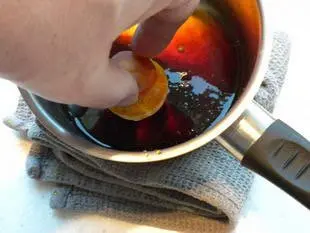 Turn a filled puff the other way up, hold by the top (the set caramel side) and dip the bottom into the liquid caramel...
---
Stage 15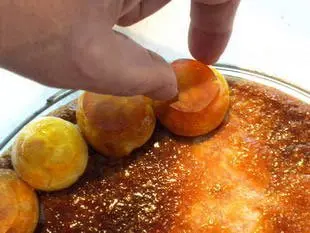 Then stick this around the outside of the pastry circle and hold in place for a few seconds until the caramel sets.

Do this with the other puffs until you have completed the ring around the Saint Honoré.
---
Stage 16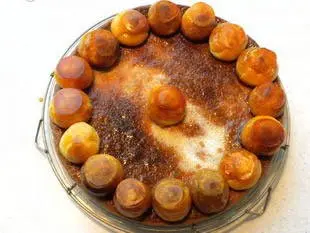 You can put a puff in the centre for added artistic effect if you wish.
---
Stage 17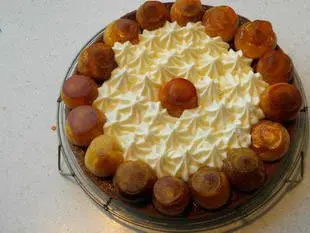 Fill the space with rosettes of whipped cream.
---
Stage 18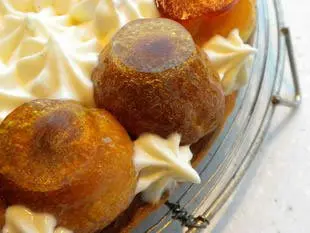 You can pipe small rosettes of cream around the outside, between the puffs, as a finishing touch.

Refrigerate before serving.