Breton leek and mushroom tart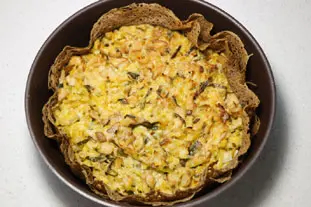 This is a "tart" with a difference: the case is not made with pastry, but with a double layer of lightly buttered Breton galettes (buckwheat pancakes). The filling is made with shallots, sautéed mushrooms, leeks and cream.

You might have noticed that this recipe includes the key elements of Brittany's cuisine: buckwheat pancakes, butter and shallots.
7,5924.3/5
Grade this recipe
Last modified on: October 29th 2017