Poivrade Artichoke Salad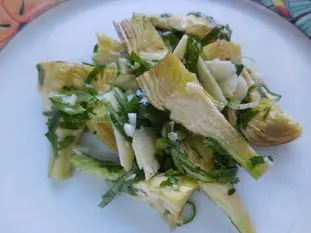 "Poivrade" artichokes are the small purple ones, often eaten raw in salads.

Choose the smallest ones, as they are the tenderest and have practically no fibrous "choke".

For this recipe, they are combined as a salad with herbs, spring onion and Parmesan shavings in an olive oil and lemon dressing.
29,2264.6/5
Grade this recipe
Last modified on: August 26th 2015