Mexican-style pork medallions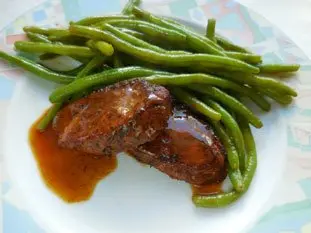 For this recipe with a Mexican flavour (New Mexican, actually), I have used tender medallions of pork fillet mignon. These are first marinated in a spicy oil then pan-fried with the remaining marinade.

Serve with green beans and sauce made with a reduced vegetable stock in the frying pan.
16,2154.1/5
Grade this recipe
Last modified on: November 6th 2016