Lemon Confectioner's Custard
2 min.

1 min.

7 min.

Bring to the boil on medium heat.

As soon as the milk comes to the boil, take off the heat, cover and leave to infuse for 15 minutes.

3 min.

1 min.

Pour the milk, while it is still hot, onto the egg yolks through a sieve to remove the lemon zest (which has a rather unpleasant texture in the mouth). Stir to mix thoroughly.

7 min.

Pour the mixture back into the pan, put on low heat and leave to thicken while beating continuously.

2 min.

Once the custard has thickened, leave to cook for 10 minutes uncovered, then add the lemon juice and beat in rapidly with the whisk.

Your lemon confectioner's custard is ready.

If you want to cool the custard quickly, even very quickly, do it like the professionals. See how in this video.
Remarks:
To make a lime version of this custard, simply use a lime instead of the lemon.
Recipes which use it: 4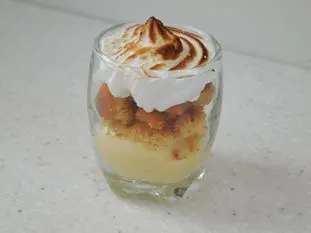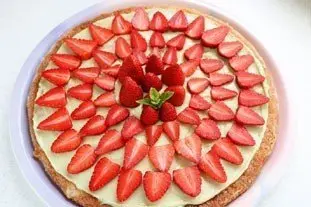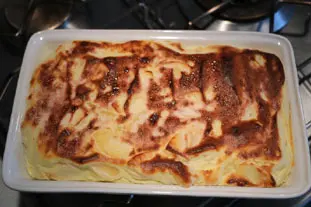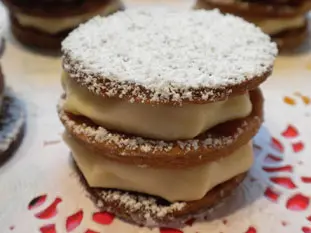 Search the recipes
.
Source:
Based on recipe by Gaston Lenôtre.
Grade this recipe
More recipes?
This recipe use (among others)
Milk: You can get more informations, or check-out other recipes which use it, for example: Blackcurrant, vanilla and lime verrine , Doughnuts, Potato gratin, Thin endive tart, Chocolate sauce, ... [All]
Caster sugar: You can get more informations, or check-out other recipes which use it, for example: Clafoutis "Marie-Antoinette", Crème brulée, Citrus crunch, Peach and verbena feuilleté, Ciabatta, ... [All]
Cornflour: You can get more informations, or check-out other recipes which use it, for example: Peach and verbena feuilleté, Pear and lime meringue pie, Confectioner's custard (Crème pâtissière, or French pastry cream), Du Barry soup, Pistachio custard tart, ... [All]