Purée of Jerusalem artichokes with foie gras
---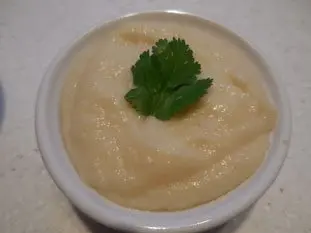 This recipe features a rather unexpected combination that works really well: the distinctive flavour of Jerusalem artichoke with the richness of foie gras.

The Jerusalem artichokes are puréed with potatoes. This is serves hot mixed with very cold diced foie gras.

The combination of flavours and contrast of hot and cold is delicious.
Last modified on: April 12th 2015
Keywords for this recipe:
Jerusalem artichoke
Potatoes
Artichoke
Ramekin
Foie gras