Welcome to cooking-ez
Are you looking for easy cooking? Simple recipes, fully explained? Then you're in the right place!
All the recipes you will find here have been devised for easy preparation: each step of each recipe is illustrated by a photo and detailed explanation, without unnecessary chefs' jargon.
The format (each recipe step = one large photo + explanation), is an important asset of cooking-ez.com, and I write the steps with great care, ensuring clear and simple to follow recipes, even for absolute beginners.
You will see that most recipes are quite straightforward, tested at home by me and presented with a maximum of detailed explanations.
To differentiate them, you will meet these small symbols:
: A video is included to show you a particular method or manoeuvre.
: This recipe entails a little more work, but nothing superhuman.
: This recipe has been commented on or discussed.
But this site is not just a simple
list of recipes
, you will also find advice, tips, tricks and many other things relevant to cooking.
Enjoy it, and "Bon appétit..."
Recipe of the week:
Bistro celery salad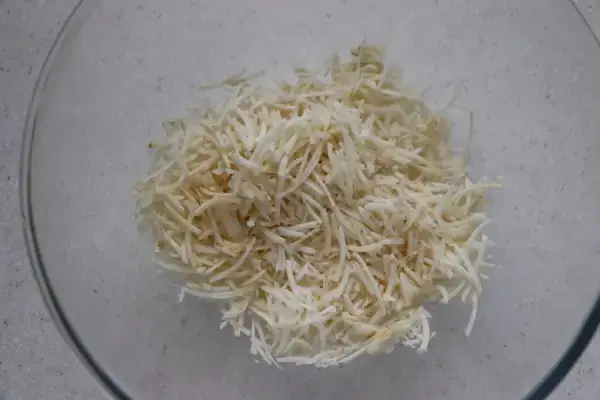 A typical bistro-style salad with grated celery, mimosa eggs, diced cheese, croutons and grilled ham, tied together with a good remoulade sauce.