Fish terrine with spinach and tomatoes
---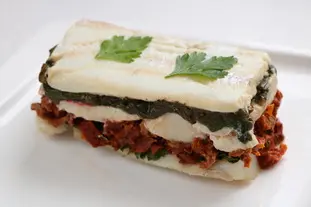 This terrine is made up of alternating layers of fish fillets with spinach and preserved tomatoes.
It is cooked gently in the oven, then served in slices (yes, it really is a kind of terrine) with
hollandaise sauce
, for example.
Last modified on: November 8th 2020
Keywords for this recipe:
Terrine
Fish
Spinach
Tomato
Fillet
Lemon
Slices
Hollandaise sauce.