List of recipes using "Dough":
3 recipes

(lactose free)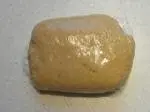 You can use this dough to make lasagne, ravioli, spaghetti, etc. - in fact, any fresh pasta you wish.
23,043
3.8/5 for 17 ratings 1 hour 13 min.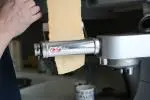 In theory, making ravioli is fairly simple: just roll out wide bands of thin fresh pasta dough and encase small pieces of pre-prepared filling between two sheets of pasta. In practice, it's a bit trickier than that and having the right equipment is important. This recipe shows you how to make...
9,554
5/5 for 1 ratings 1 hour 17 min.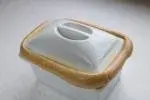 The French have a term for it: "luter", which means to seal around the lid of a cooking dish with dough. The dough forms a crust and hermetically seals in all the steam and flavours while the dish is cooking in the oven. This is a good way to concentrate flavours. The dish is brought to the table...
9,317
3.8/5 for 17 ratings 33 min.