List of recipes using "Biscuits":
4 recipes

(lactose free)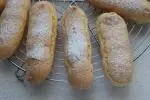 These small biscuits, that look a bit like savoy biscuits, are delicious alone or with Champagne, but are also the base for charlottes or Tiramisu.
107,127
5/5 for 1 ratings 1 hour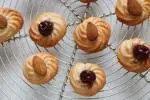 As the name suggests, these are piped into shape using a forcing bag. These dainty little macaroon-like cakes are made with marzipan and have a soft, moist texture.
5,043 1 day 32 min.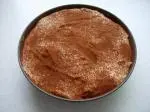 Classic italian recipe (the name means "pull me up" or more poetically, "take me up to the sky"). It's similar to a charlotte in its structure: layers of flavoured biscuits between layers of smooth cream.
112,477
5/5 for 1 ratings 49 min.

Little crusty bread sticks of Italian origin, these are delicious for aperitifs, plain or with dips like tuna rillettes, guacamole or houmous.
78,610
4.2/5 for 20 ratings 2 hours 30 min.