List of recipes using "Peeling":
13 recipes

(lactose free)

List of recipes using "Peeling"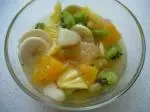 To make a good fruit salad, there are three important points: Choose fruits that go well together (avoid putting soft pears with crunchy apples for example).Remove absolutely all skins and seeds.Bring it all together with a good home made sugar syrup added to the fruit juices.Here is a recipe which...
358K
4.1
1 hour 13 min. April 20
th
2020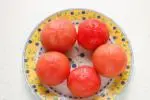 The classic and most usual way to peel tomatoes is by plunging them first into boiling water, then into cold. But there is another method, "flame peeling", which is quicker than boiling water as it bursts the tomato skins open very rapidly. Here is how to do it.
40K
11 min. July 17
th
2019

It is much more economical to buy a whole lettuce than separate leaves in a plastic packet. And it's so simple to prepare - you can see how here.
333K
4.8
28 min. April 17
th
2011

Onions and shallots are widely used in the recipes on this site, generally finely chopped. Here is a method to do it quite easily with a simple knife.
153K
5
10 min. February 21
th
2011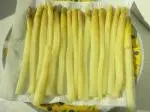 Preparing asparagus spears properly involves washing and peeling, then cooking them just right. Here is a simple way to do this.
244K
4.9
33 min. June 26
th
2013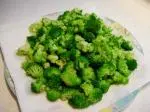 Broccoli are vegetable cousins to cauliflowers. Here's how to prepare them for using in a recipe.
1.4M
3
35 min. October 7
th
2013

Here's how to prepare carrots, from the simplest way (peeled then rinsed) to a more sophisticated version where only the very best ofthe vegetable is kept.
146K
4.3
14 min. February 21
th
2011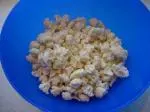 This is how to start with a whole califlower and finish with only the best of the vegetable.
193K
4.1
33 min. February 5
th
2022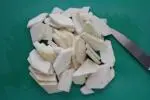 When faced with the ball of a whole celeriac, it's not obvious how to tackle it: what do you hold on to? Where do you start? Here's a fairly simple way to go about it.
4,267
15 min. April 10
th
2022

Preparing courgettes is fairly simple. You just need to remember 3 things: 1) the bigger they are, the less good they will be, 2) they never need to be peeled, and 3) the central part with the seeds is pretty tasteless.
245K
1
3.8
29 min. June 8
th
2011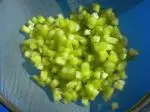 Or how to start with a whole cucumber and finish with small crunchy dice, ready to be added to a salad.
209K
4.5
39 min. August 6
th
2019

Rhubarb and its characteristic flavour can be the basis of delicious desserts, but it needs to be prepared a certain way before using.
180K
4.9
30 min. October 13
th
2010

Vanilla pods are used in many recipes, but they need to treated in a particular way to be effective, detailed here.
337K
4.3
34 min. February 21
th
2011