List of recipes using "Dessert":
3 recipes

(lactose free)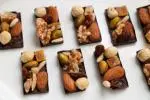 Mendiants are made with a thin layer of chocolate, stuck with toasted nuts, dried and candied fruit.
986 1 hour 2 min.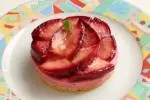 Superb little tarts, bursting with summer flavours: a Breton sablé base, a blackcurrant crémeux, and topped with slices of vineyard (or blood) peaches, every bit as delicious as they are colourful..
680 4 hours 19 min.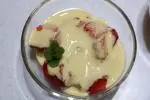 This is a very simple recipe, but the result is absolutely delicious (as long as it's strawberry season, of course): morsels of really ripe strawberries in a sabayon made with sweet white wine.
669 24 min.