List of recipes using "Meringue":
7 recipes

(lactose free)

List of recipes using "Meringue"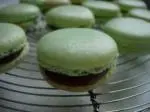 This recipe really is "of the moment": the success of these small, highly-coloured cakes, in an infinite variety of flavours, is impressive. It's a recipe which needs some care, in order to produce a result worthy of a professional pastrychef. No problem, I will guide you through the recipe,...
1.5M
71
4.6
2 hours 38 min. October 3
rd
2019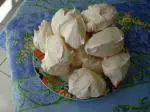 A very simple recipe but which always impresses.
359K
4.5
4 hours 17 min. June 10
th
2019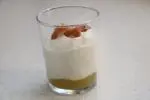 This delicious mousse is the perfect summer dessert: a delicate combination of stewed rhubarb and Italian meringue.
19K
33 min. August 25
th
2019

The "succès" (success) is a classic of traditional French patisserie, made with two layers of almond meringue filled with praline butter cream. It's very rich and a little old-fashioned these days, but still has many faithful fans. The original recipe comes from the master chef Gaston Lenôtre, and...
310K
3
4.4
4 hours 16 min. June 20
th
2010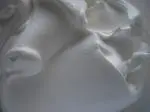 Italian meringue is made with sugar cooked to 120°C or 248°F. This is different from the French, which is made from caster sugar. The cooked sugar gives a softer meringue which can be added to other preparations or use as it is.
444K
4.3
30 min. June 2
nd
2015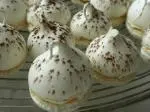 Swiss meringues are a variant of the classic French meringue. The eggs whites and sugar are beaten together in a bain-marie at first, then beaten stiff as normal. This makes for a firmer meringue which can be used to make small items or figures to decorate cakes or ice creams (such as mushrooms,...
94K
3.8
1 hour 17 min. June 2
nd
2015

Beat egg whites is very common in cooking and pastry, here are some tips to get there easily.
511K
5
5 min. February 21
th
2011