List of recipes using "Bain-marie":
3 recipes

(lactose free)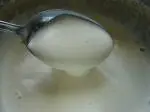 A sabayon is a delicious and delicate preparation based on egg yolks and sugar, with a liquid added (wine, alcohol, fruit juice, etc), which is then whipped in a bain-marie until it is both light and smooth. Usually sabayon is sweet (syllabub), but you can make it savoury, in which case there is...
129,656 5
4/5 for 4 ratings 18 min.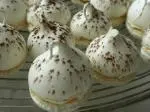 Swiss meringues are a variant of the classic French meringue. The eggs whites and sugar are beaten together in a bain-marie at first, then beaten stiff as normal. This makes for a firmer meringue which can be used to make small items or figures to decorate cakes or ice creams (such as mushrooms,...
23,718
3.8/5 for 17 ratings 1 hour 17 min.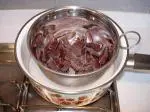 A bain-marie is the best way to cook or heat a preparation gently without risk of burning.
24,817
5/5 for 2 ratings 7 min.