List of recipes using "Piedmont":
4 recipes

(lactose free)

List of recipes using "Piedmont"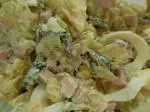 In this version of Piedmont salad, the usual tomato has been replaced by raw courgette.
61K
3.9
33 min. July 16
th
2014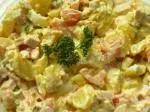 Piedmont salad is a mix of potaotes, tomatoes, hard-boiled eggs, gherkins and cervelas sausage dressed with mayonnaise.
246K
1
4.5
1 hour 19 min. September 29
th
2012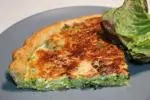 This is a quiche-style tart with a Piedmont-inspired twist: the filling is made with eggs, mascarpone (lighter than the usual cream) and Parmesan. The tart still has a moist texture to balance the puff-pastry crust, with the flavour of leeks and purple artichokes.
33K
5
1 hour 25 min. December 7
th
2016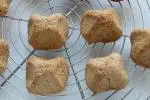 If you are already familiar with coconut pyramids, you might like to try these hazelnut-flavoured Piedmont pyramids. The recipe is very straightforward, but these little cakes, with their crisp outside and moist centre, are simply delicious.
16K
35 min. December 2
nd
2020