List of recipes using "Sesame":
5 recipes

(lactose free)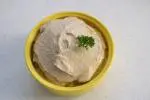 Houmous (or hummus or homos), is one of the famous and delicious lebanese "mézzés".
90,288
5/5 for 2 ratings 16 min.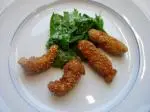 Scampi, coated with a sesame crust, fried quickly, and served with a herb salad.
95,053
5/5 for 1 ratings 33 min.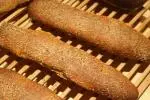 This bread is so-called because its magical sesame flavour is non-negotiable! The triple dose comes from tahini (sesame paste), sesame oil added to the dough before kneading, and toasted sesame seeds both in the dough and on top of the loaves. The texture is soft, rather like ciabatta, but with a...
4,342
5/5 for 1 ratings 4 hours 23 min.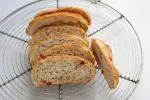 These tasty little rolls are enriched with bacon bits and toasted sesame seeds. The slightly flaky texture comes from lard, folded in like for puff pastry. Served sliced, these make an ideal savoury snack to share with friends over a drink.
4,198
4.6/5 for 14 ratings 3 hours 38 min.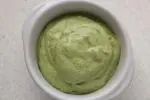 This greeen sauce with tahini and parsley is an excellent accompaniment for lots of vegetables (raw or cooked) and also goes well with poultry.
296 9 min.