List of recipes using "Apples":
9 recipes

(lactose free)

List of recipes using "Apples"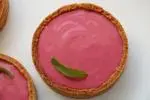 These little tarts taste every bit as good as they look. The sweetcrust pastry cases are filled with a layer of stewed apple and topped with a blackcurrant crémeux. This offers your guests a delightful element of surprise, as the apple flavour is only discovered as they eat it (but only if you've...
14K
1 hour 8 min. October 10
th
2021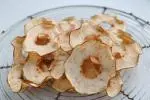 This is a really simple recipe - there's really not much to do, other than wait while the crisps (or chips for Americans) cook gently in the oven.
30K
4.5
2 hours 8 min. April 19
th
2017

The French semelle is a flat rectangular tart with a base of puff pastry. In this version, a layer of stewed apple is spread on the pastry, then topped with finely-sliced fruit.
125K
4.3
1 hour 5 min. October 28
th
2011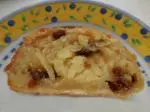 Apple strudel is a traditional pastry from central Europe. It is like a large apple turnover, usually served in slices. Here is a version with apples, walnuts, almonds and rum-soaked raisins.
43K
5
1 hour 32 min. September 11
th
2018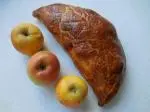 This cochelin, from the town of Evreux in Normandy, is a sort of giant apple turnover, flavoured with vanilla. It is served in slices, like a cake.
56K
5
2 hours 2 min. September 10
th
2018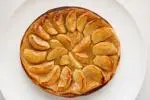 A fine apple tart, very quick to make.
335K
2
4.6
51 min. April 8
th
2020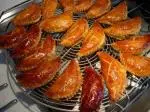 These are small apple turnovers ("chaussons") of puff pastry, filled with a mixture of caramelised almonds, stewed apple and rum-soaked raisins. To be eaten just as they are...
278K
3.8
1 hour 31 min. September 11
th
2018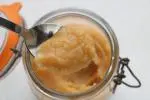 This compote is a tricky balancing act between the characteristic quince flavour and just enough apples to sweeten it. You should end up with a compote that has a delicate quince flavour rounded out by the apples and brown sugar.
66K
3
59 min. December 30
th
2019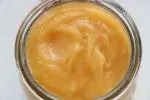 Here is a very basic but delicious recipe, and the pitfalls to avoid.
2.3M
1
4.8
1 hour 13 min. November 8
th
2017