List of recipes using "Bakery":
3 recipes

(gluten free)

List of recipes using "Bakery"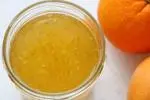 This citrus-flavoured syrup blends the bitterness of the zest with the delicious acidity of the juice. It can be used to soak biscuits or cakes when making desserts. You can make this with whatever citrus fruits you prefer. It can be prepared in advance and will keep for several days.
37K
1 hour 13 min. December 30
th
2019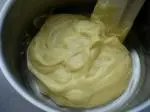 Quite similar to crème anglaise but much thicker. It is used in many pastries like choux pastry (pâte à choux) or millefeuille.
676K
31
3.9
36 min. January 27
th
2017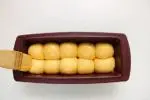 Bakers and pastry chefs use a glaze ("dorure" in French - the same word as for gilding) made with whole full eggs, beaten in a blender. This is used with a brush on pastry that would not naturally brown during cooking (brioche, puff pastry, ...).
255K
4.3
2 min. October 17
th
2018