List of recipes using "Apples":
10 recipes

(gluten free)

List of recipes using "Apples"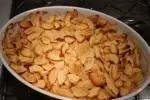 Imagine a gratin, but sweet, made with apples and toasted ground almonds. This delicious dessert combines apples and almonds with a vanilla custard-like mixture - simply yummy!
36K
4.6
1 hour 5 min. February 8
th
2017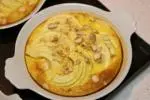 Similar to a traditional French "clafoutis", usually made with cherries, this simple apple and almond dessert is quick to make.
36K
4.8
41 min. March 30
th
2016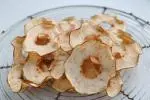 This is a really simple recipe - there's really not much to do, other than wait while the crisps (or chips for Americans) cook gently in the oven.
30K
4.5
2 hours 8 min. April 19
th
2017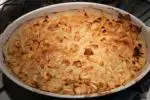 This gratin-style apple pudding has an almond "macaronade" crust for a delicious combination of flavours.
12K
1 hour 15 min. December 27
th
2020

Under this pretty name, my personal version of "Les pommes au four" (baked apples).
229K
2
4.2
1 hour 7 min. February 21
th
2011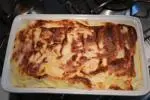 This "Marie-Antoinette" clafoutis is a lighter version of the traditional fruit-in-batter baked dessert, almost a soufflé, with apples and lemon. The apples are sautéed in butter and Calvados, then combined with a lemon-flavoured confectioner's custard, lightened with raw meringue. This mixture is...
27K
4.9
1 hour 17 min. November 1
st
2017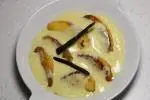 Apples sautéed in butter and sugar, then flambéed in Calvados (from Normandy) and served with real custard.
33K
1
38 min. December 30
th
2019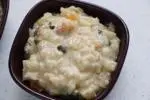 This is cooked like a normal rice pudding, but with fruit and nuts added halfway through: toasted almonds and pistachios, sautéed diced apple and strips of dried apricot. These added flavours and textures make an already creamy rice pudding even more delicious.
22K
4.5
1 hour 5 min. June 18
th
2017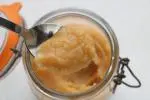 This compote is a tricky balancing act between the characteristic quince flavour and just enough apples to sweeten it. You should end up with a compote that has a delicate quince flavour rounded out by the apples and brown sugar.
66K
3
59 min. December 30
th
2019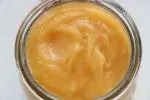 Here is a very basic but delicious recipe, and the pitfalls to avoid.
2.3M
1
4.8
1 hour 13 min. November 8
th
2017