List of recipes using "Country":
2 recipes

(gluten free)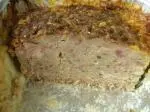 Here is a personal version of the famous country pâté. It's an interesting recipe to prepare in large quantities because it keeps well and freezes easily. The secret of a good pâté is of course the ingredients, but also how it is cooked.
112,030 2
3.7/5 for 3 ratings 7 hours 54 min.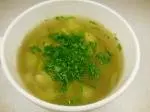 In this "country" (paysanne) style soup, the vegetables are left in small pieces, rather than blended.
11,295 1
4.3/5 for 15 ratings 1 hour 11 min.